A message from our Director, Ian Gabbie:
In light of the current outbreak of COVID-19 in the UK and its impact on the global community, Digital Messaging Company (DMC) is making appropriate plans to be continually updated in accordance with government guidelines.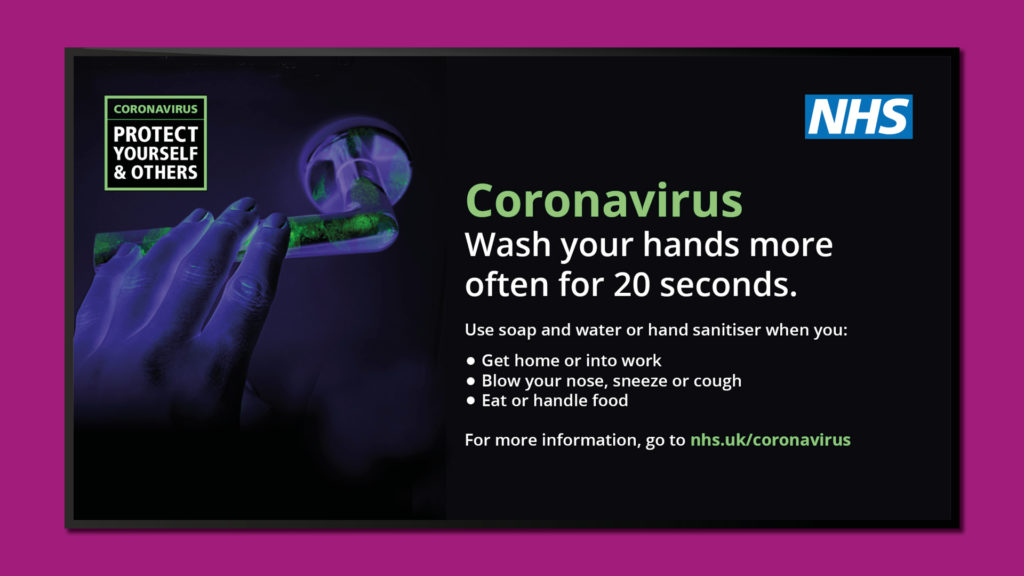 Our services
Until further notice, DMC is business as usual in all our services including content creation, content management, support, as well as digital display supply, installation and on site support.  When working on site, we are taking all the necessary precautions regarding hand hygiene, proximity, and cleanliness of work area.
We are starting the transition to remote working as restriction of movement is increased. The team will remain contactable through the usual communication modes of email and the office contact number 020 3393 1470 during our office hours of 8:30 – 17:30, Monday through Friday.
We understand the additional pressures you are under at this time, and we are here to assist in any way we can.  Please do not hesitate to ask.
DMC wishes you, your colleagues and your families wellness and safety during these challenging times.